My Personal Testimony: Life Lessons from my Story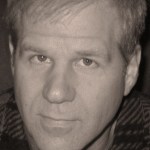 It occurred to me recently that few people really know the details on my personal testimony. I don't talk about my pre-Christ life much, because, honestly, I'm ashamed of it. I identify with the Apostle Paul when he wrote to the Ephesians that it is "shameful to even mention what the disobedient do in secret" (Ephesians 5:12). So while I will not go into the sordid details of my past, I do believe there is merit in providing an overview of my spiritual odyssey in order to magnify the magnificent saving grace of God.
I haven't taken the time to write out my testimony before now because I have not wanted to do the same thing I have heard too many other people do when describing their pre-Christian lives, as if they were taking pride in it. For example, some men who may have been popular with the ladies have described their years apart from Christ as if it were a badge of honor, something to revel in. Yet, in reality, the sinful acts they (and all of us) did apart from Christ were reprehensible. I want to be very careful to describe my pre-Christian life here in general terms and only for the purpose of glorifying the mercy and saving grace of my Savior, and for the reason of identifying with those still investigating spiritual matters.
My spiritual journey has been one of many twists and turns, failures and successes; one that continues to develop as I go.
I was raised in a church-going family, but it was a family that in many ways did not practice what we said we believed. My family was horribly dysfunctional and my upbringing very painful. By the time I was college age I had turned my back on the church and immersed myself in a very sordid and selfish lifestyle of "wine, women, and song." And once having entered that world, I eventually found myself doing things which I formerly believed I was not capable. My lifestyle of chemical abuse, violence, illegal activities, and womanizing became so despicable that it became repugnant to even some of my party friends. And while I knew how shocking my life had become, I felt enslaved by it.
I had deep seething anger issues that I did not know how to control. And I felt addicted to the base gratification of shallow sexual encounters. My best friend and I often joked that we could never get married because we could never be faithful to just one woman for life. We joked about it like it was some kind of badge of honor; an expression of our freedom. But in reality, I knew deep down I had become a slave to something I couldn't define or explain.
Like many of my classmates in high school, I had envisioned something much more for my life that what it had devolved into. I was actually depressed to turn 24 because I had accomplished so little by that time compared to what I had imagined. And there were several events in succession after my 24th birthday that caused me to consider my fragile humanity and take inventory of my life and to begin to contemplate spirituality more seriously.
The first incident was the death of a girl who I used to party with. She entered eternity courtesy of a landmark boulder she slammed her car into while driving drunk. The road she died on was a road I had driven on many times while intoxicated as well. I realized that her death could have easily been mine.
The next experience I had that caused me to contemplate my humanity and my eternity was a near-death experience I had when I was vomiting in the middle of the night. I had drank myself silly a few hours before, and later in the wee hours of the morning my body purged itself of all the noxious chemical concoctions I had imbibed. But the vomiting was so violent that I began to choke. My throat seized up and I literally could not breathe. In desperation, I began to call out in my mind to the God of my parents, asking Him to save my life and spare me. And in a few seconds my throat opened up again and I regained my composure. My response? I wiped off my mouth, went back to bed, and did not change.
After another night of hard drinking I was pulled over after leaving a local bar. The officer performed a few sobriety tests on me, all of which I failed. And no wonder. I had just drank over a dozen vodka drinks before leaving the bar. It's a wonder I could stand. For whatever reason, that officer did not have a breathalyzer in his squad car, so he handcuffed me and stuffed me in the backseat for the five minute drive to the downtown police station where I would blow a breathalyzer and then be processed. In the squad car I suddenly became very religious. I pleaded with God to not let me get a DUI, and if He would get me out of this, I would serve Him faithfully. When I was escorted into the police station and blew into the breathalyzer, it registered a 0.001. The officer thought something had gone wrong, so he ordered me to blow again, and once again the score came back 0.001. So the officer apologized to me, tore up the paperwork, and let me go. After having just consumed a dozen hard liquor drinks, I knew a major miracle just happened on my behalf. Even so, my heart remained hardened and I did not keep my promise to God. I continued in my degenerate lifestyle.
Even though I did not keep my promise to God, He was still in the process of breaking through the stone wall of my heart that kept Him at arm's length for so long. A seed had been planted in my heart regarding God's great love for me – a love that wanted to rescue me from my lifestyle and from the consequences of my sin. I could not escape the fact that God was in the process of wooing me. The police station incident was burned indelibly into my mind. I knew God was reaching out to me, but I was hesitant to reach out to Him. Why, I don't know, except for the fact that I enjoyed my immorality and my wild nights, and I did not want to give those things up, and I knew that a relationship with God would require me to lay those things down.
So on I went, continuing to keep Jesus at arm's length. But time after time my lifestyle caused me to come face to face with my fragile humanity and my eternity. Once I had a handgun placed on my forehead by one of the most notorious criminals in our region with a threat on my life. Once I was in the backseat of a car driven by a friend who was so insanely drunk that I imagined that any minute he was going to careen off the highway and kill us all. There were actually several things like this that seemed to occur in rapid fire succession, and while I still had not changed my lifestyle, some things were changing in my heart.
I found myself reading the Bible from time to time, and actually once composed a worship song from the book of Psalms even while still living like a pagan. It was strange, but there were signs that there were cracks forming in the Hoover Dam of my heart.
I'm not exactly sure what led to my prayer of repentance in the spring of 1992. I had not just had another near-death experience, and I wasn't in a church service where my emotions were being stirred. I was actually alone in my bedroom; no music playing; nothing. I just decided that I had had enough. I was tired of running from God; tired of living a lifestyle enslaved to having fun while the rest of my life went nowhere. I knew I was a slave to my passions and addictions, but I didn't know how to change, and I knew I wanted more from life than I had experienced in my 26 years. So I knelt in prayer on a chair that spring day and just gave up. I gave up the driver's seat of my life to Jesus, and asked Him to take the mess I had made of my life and somehow change me and use me for His glory.
The changes in my character that occurred immediately after that prayer were amazing. Immediately the filth that constantly spewed from my mouth was gone. Immediately the explosive anger deep within me cooled. I immediately cleansed my house of all the pornography, and I cut off relationships with girlfriends and party buddies that I knew I couldn't associate with anymore during this transitional time of my life.
And the presence of God in my life was glorious.
There were many occasions when I was by myself worshipping when I all I did was cry. I was experiencing God like I had never experienced Him before. His grace, His love, and His mercy were flowing over me like a river, cleansing away all the filth and degradation of my past. I had been made new!
I would be lying, however, if I said I was Mr. Clean from that point forward. While in His mercy God immediately blasted away several unclean habits from my life, He also allowed me to work through others and cling to Him throughout the process.
My sexual immorality, for example, did not vanish over night. There were two young ladies who would not give up on me easily, and twice I gave in to their advances. But I knew these relationships were not pleasing to God, and I did eventually find the strength to tell them not to come back.
The next six months were difficult and lonely in some ways as I divorced myself from my former lifestyle, party buddies, and girlfriends and learned to cling to God alone. But He was faithful to see me through those times, and He has been faithful to lead me in His ways ever since.
Today, more than two decades later, my life is radically different than it was then. I am happy to report that unlike my former claim that I could never get married because I could never be faithful to just one woman, I have been faithfully married to my sweetheart, Donna, since 1993, and we have three wonderful and godly children together. We have served side-by-side in ministry in several different aspects for most of our married life, and God has blessed us immeasurably. And another thing I did not expect was that my intelligence has actually increased greatly since walking with God. I had graduated in the lower one-third of my high school class and struggled all my life in school. But now I find myself lecturing at universities and doctor study groups on biochemistry and nutritional medicine, and writing books on a number of subjects, both medical and spiritual. God is so amazing! He specializes in taking broken and twisted things and making something glorious, as long as we are responsive to Him.
I identify so well with this passage in the book of 1 Corinthians:
Brothers and sisters, think of what you were when you were called. Not many of you were wise by human standards; not many were influential; not many were of noble birth. But God chose the foolish things of the world to shame the wise; God chose the weak things of the world to shame the strong. God chose the lowly things of this world and the despised things—and the things that are not—to nullify the things that are, so that no one may boast before Him. It is because of Him that you are in Christ Jesus, who has become for us wisdom from God—that is, our righteousness, holiness and redemption. Therefore, as it is written: "Let the one who boasts boast in the Lord." -1 Corinthians 1:26-31
For those still contemplating leaving your present life behind and repenting of your sins and living your life in service to Jesus Christ, let me just say that you should count the cost beforehand. There is the potential of Heaven to gain, and the equal reality of a hell to be avoided. But avoiding hell and gaining Heaven will require you do die to yourself, to your way of doing things. It means taking up your cross and following Christ (Matthew 16:24), which means crucifying your self-centered ways and living your life in absolute service to Jesus. Your life will no longer be your own, because those who are in Christ are bought with the high price of the blood of Jesus, which requires you to honor God with your body and life (1 Corinthians 6:20). While the grace of God allows us to be saved by faith and not by works regardless of our past (Ephesians 2:8-9), the fact is that a person who has been truly saved will undergo a lifelong process of character transformation. And the opposite is also true. Someone who shows no signs of character transformation is not in Christ. If you are not willing to lay down your life in service for Christ, you cannot come to Christ at all, because "no one who puts a hand to the plow and looks back is fit for service in the kingdom of God," said Jesus (Luke 9:62).
The reason I even refer to the sordid nature of my life before making Jesus my Lord at all is to emphasize the fact that I then subjected myself to the Holy Spirit's character transformation process, which is repentance. The reason I didn't come to Christ sooner than I did is because I knew that life in Christ would require a radical lifestyle change; a change in which I was not interested at the time. I knew I couldn't live any way I wanted to and still be a Christian. And the reason I emphasize that now is because scores of so-called "Christians" abuse the grace of God by doing exactly what I was trying to avoid. They live any way they want and still claim to be in Christ, claiming His grace covers their self-centered, unrepentant lifestyles. But the Scriptures are clear that the real evidence of being in Christ is not His Name on your lips only, but rather a lifestyle that is increasingly Christ-like.   Once again, our good deeds don't save us; God's grace does. But His grace truly experienced will result in a sanctified life; one that seeks to purge worldliness and embrace righteousness.
James 4:4 sums it up with succinct and powerful precision:
You adulterous people, don't you know that friendship with the world means hostility against God? Therefore, anyone who chooses to be a friend of the world becomes an enemy of God.
We live in a world that wants to be in the good graces of God while continuing to indulge themselves in the things of the world. And it doesn't work that way. Millions of people, for example, believe a person can be saved and yet live a lifestyle of willful and continual sexual immorality, which the Bible describes as any sex act outside of the relationship between a husband and a wife. Yet the Bible is clear that those who live like this will not inherit the Kingdom of God (see Galatians 5:21).
My mission here is to explode the fatally wrong idea that God's grace allows people to live any what they want. Clearly, that is not what the Bible teaches. A truly repentant person, such as I was in the spring of 1992, embraces the Savior and, as a result, abandons any mindset or behavior that is displeasing to Him. Many people will be shocked and horrified to discover on the Great Day of Judgment that their shallow commitments and selfish applications of God's grace were not enough to warrant God's pardon. Jesus said that on that Day there will be many coming to Him expecting to receive mercy but will instead receive eternal judgment.
Heed well the words of Jesus:
"Not everyone who says to me, 'Lord, Lord,' will enter the kingdom of heaven, but only the one who does the will of my Father who is in heaven. Many will say to me on that day, 'Lord, Lord, did we not prophesy in your name and in your name drive out demons and in your name perform many miracles?' Then I will tell them plainly, 'I never knew you. Away from me, you evildoers!' -Matthew 7:21-23
This is my only mission in sharing my testimony: A person can lead the most heinous of lives and still be welcomed into God's arms through repentance and faith in His Son, Jesus, and the finished work of mercy that Jesus performed on the cross. Praise God, I was one of those heinous sinners who God forgave. But faith in Jesus does not give us license to continue living in willful and continual sin. That is actually a trampling of His grace. One who has truly experienced the grace of God finds the desire and the strength in God to change!
The grace of God "teaches us to say 'No' to ungodliness and worldly passions, and to live self-controlled, upright and godly lives in this present age" (Titus 2:11).
I was once a slave to sin, but one reason I know that God has truly saved me is my desire to live holy, the pain it causes me when I do not, and the fact that my life is in a continual process of righteous transformation. The invitation to experience God's salvation is open to everyone, but the way is much narrower than has been preached. The truth as Jesus stated it is…
Enter through the narrow gate. For wide is the gate and broad is the road that leads to destruction, and many enter through it. But small is the gate and narrow the road that leads to life, and only a few find it. –Matthew 7:13-14
Life in Christ offers a true sense of peace and fulfillment here on earth while on your way to an eternal reward. But in order to experience those benefits one must crucify his/her self life and take up the mission of Christ on the earth. Then, and only then, can you be considered a disciple of Jesus.
The offer is open to everyone, but the way is narrow. And while the way is narrow, the rewards are amazing! Trust me! I already know from experience, and it just gets better if your true aim is to walk in the footsteps of Jesus.