"Christians are Intellectual Weaklings": Response to 'Religulous' part 2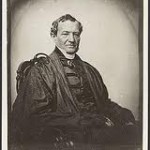 Author: Andy Robbins
The new movie, Religulous, dramatizes what its creator, Bill Maher, has been saying for years, that religious people are intellectually underdeveloped. In many respects it is understandable how Maher comes to this conclusion, because many people who consider themselves spiritual or religious, including New Agers, do not really know why they believe what they believe, except that it just feels right to them. However, that is not true of Christians who have truly investigated the claims of Jesus Christ and the veracity of the Bible.
.
For example, Dr. Simon Greenleaf (pictured) is the author of the textbook that all law students are required to study on the laws of evidence and was one of the principle founders of Harvard Law School. There is perhaps no one in the world who knows as much about law and the laws of evidence as Dr. Greenleaf did. Having once been an atheist, Greenleaf decided to use his deductive genius to disprove the "ridiculous" notion that Jesus Christ was raised from the dead. After years of investigation, Simon Greenleaf came to a surprising conclusion. He said, and I quote, "I can prove to any court in the land that Jesus Christ was an actual historical figure who was crucified according to the scriptural account, and who was raised from the dead three days later." He also said, "According to the laws of legal evidence used in courts of law, there is more evidence for the historical fact of the resurrection of Jesus Christ than for just about any other event in history."
.
But something happened to Greenleaf during his investigation. For him the evidence supporting the most important event in history went beyond simply an intellectual exercise. He became convinced that because Jesus Christ was truly raised from the dead, then Jesus must have been the Messiah and only way to God that He claimed. Greenleaf, a genius and staunch atheist, was intelligent enough to know that the claims that Jesus made and the scientific and historical proof of His Lordship demanded a response, and Greenleaf therefore decided that the only choice left to make was to become a disciple of Jesus Christ! He spent the rest of his life using logic and evidence to defend the claims of Christ and the Christian faith.
.
In more recent years, Sir Lionel Luckhoo, a British defense attorney who holds the Guinness world record for successfully defending 245 consecutive murder cases, embarked on his own investigation of the claims surrounding the resurrection of Jesus Christ. Having come to the same conclusion as Simon Greenleaf, he stated, "I say unequivocally that the evidence for the resurrection of Jesus Christ is so overwhelming that it compels acceptance by proof that leaves absolutely no room for doubt."
.
No room for doubt? Wow! That's an extremely profound statement, especially coming from someone who is called the modern day Perry Mason and whose deductive genius and mastery of the laws of evidence are legendary. And what was Luckhoo's response to these revelations? He, too, became a devoted Christian.
.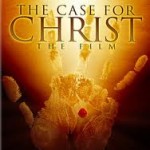 Yet again, former atheist Lee Strobel, once an investigative journalist with the Chicago Sun Times, embarked on a similar 2-year investigation of the claims of Jesus Christ and of Christianity, and he too came to the same conclusion as Simon Greenleaf and Sir Lionel Luckoo, that Jesus Christ was and is exactly who He claimed to be…the Messiah and Son of God, the only way for mankind to be reconciled to God. Strobel has gone on to publish his findings in numerous books such as The Case for Christ, The Case for a Creator, and others.
.
Why didn't Maher interview Lee Strobel or one of the countless others like him who can intelligently defend their faith? Well, that wouldn't sell a movie or Maher's worldview, would it? But you can listen to Strobel here: http://www.youtube.com/watch?v=NxiddSTtKpA&feature=related
.
I am considered unintelligent by Maher and those who share his views because I believe that the Bible is the inspired Word of God and that He created the world and that I did not evolve from some primordial ooze in the bottom of a slime pit. Yet for those who are truly open-minded enough to investigate the facts, it becomes clear that the Bible is historically and scientifically defensible (ask me for examples if you are interested), whereas every other religious belief system fails under the same scrutiny. Evolutionary thought, likewise, as far as I can tell from my own research over many years, is not scientifically defensible when placed under a microscope untainted by humanistic biases. (See my post on evolution by clicking here.)
.
If you take the evolution thing to its reasonable end, you come back to the question of the Big Bang. Where did the gases that supposedly interacted with one another that produced the Big Bang come from in the first place? No one can tell you. It's taken on faith. Yes, faith. It can't be proven where those gases came from or how they got there, or if they were ever really there at all, but it is just assumed that this is how the whole world with all its intricate complexities began. An atheist once told me that it is just assumed that those gases "were just always there." Hmmm.
.
Because this is such a dead-end for evolutionists and humanists, I have had discussions with some people who say that they believe that life on earth was spawned by aliens, and they said it with a straight face! And of course no explanation is given for how the aliens came to be either. Yet Christians are the ones without a sound basis for their faith?! Even Richard Dawkins, author of the book, The God Delusion, and one of the world's foremost spokespersons for atheism, suggests that life on earth may have been spawned by aliens, and then turns right around and says that those aliens probably somehow evolved on their own world. I don't know how you read that, but it seems like an incredible copout to me.
.
Why is the Big Bang theory or the alien theory any less ridiculous than the idea that God created the world and all its complexities? If the definition of religion is believing in something that cannot be proven by science, then evolutionists and New Agers are as staunchly religious as anyone on earth. Yet evolutionists are hailed in pop culture as setting a scientific standard and New Agers are supposedly enlightened, but I am a religious fanatic because I believe that an Intelligence beyond this world created the universe and that that Intelligence provided a clearly outlined plan of salvation in the pages of the Bible.
.
How many paths of "enlightenment" can claim that what they practice can be found standing after subjected to the scrutiny of science, historicity, archeology, antiquity, and the laws of evidence? I'll tell you. None but Christianity. If you disagree, that's fine, and I respect your opinion. But on what facts do you base your opinion? If you are staking your eternal destiny on what you believe, you might at least give yourself the assurance of your eternal security based upon a spirituality that can survive being put to the test. The time to find out whether or not you were wrong is NOT after you get plunged into eternity! Given the incredibly high stakes, I figure I have a lot less to lose if I am wrong about Jesus being the only way to salvation than others do if their chosen path is wrong.
.
For anyone who truly has an open mind and who is willing to investigate the evidence, the body of evidence supporting the Biblical account of creation, the Lordship of Jesus Christ, and the veracity of scripture as divinely inspired is extensive and impressive indeed. And for many reasons other than that of creation vs. evolution, true Biblical Christianity (not the modernized TV evangelism version of it) is a faith for the thinking person.
.
God did indeed leave a trail of evidence validating the Bible as being divinely inspired. I'm so glad I that the path I have chosen to follow can be validated under scrutiny. Anything else just leaves one guessing at which path to follow. I don't like leaving my eternal destiny to chance. If you feel good about guessing, that's up to you. But I feel better about knowing, and as far as I can tell Christianity is the only faith that is intellectually satisfying for the truly open-minded seeker who wants the truth, no matter how uncomfortable or inconvenient.
_______________
2 Excellent Resources:
Mere Christianity, by C.S. Lewis
Why I am a Christian: Leading Thinkers Explain Why They Believe